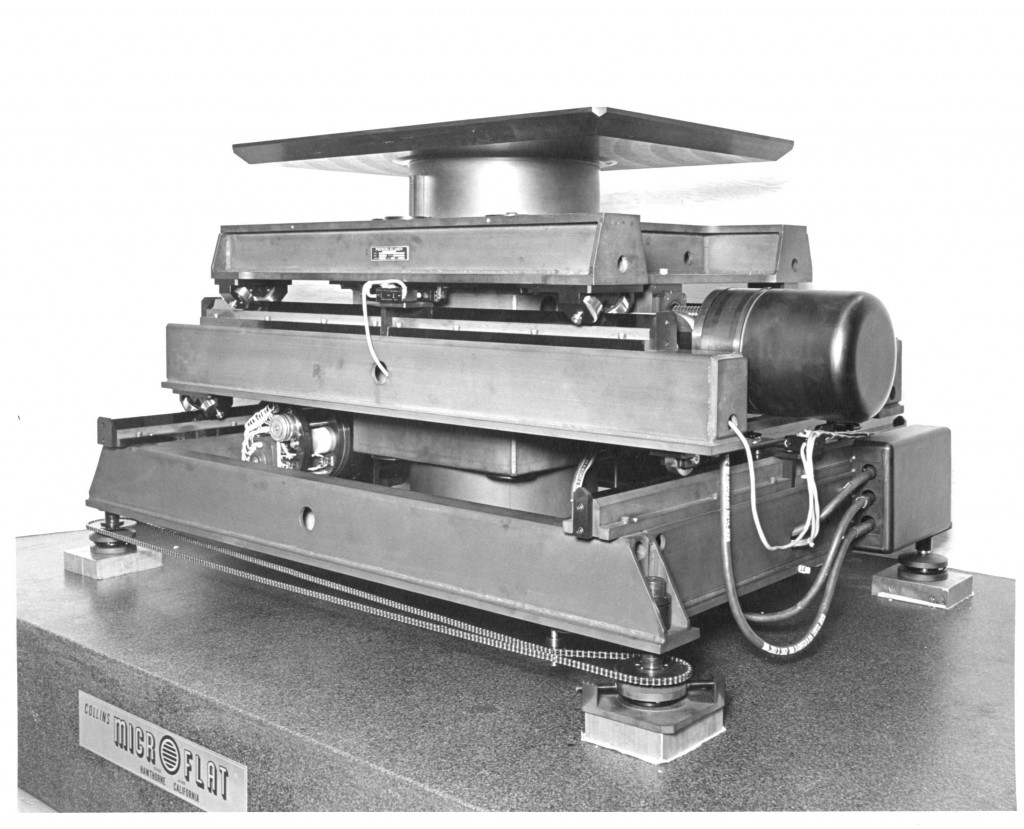 Designed and manufactured by Boller and Chivens
A work platform at the top of the machine could be positioned in X-X and Y-Y positions.
The assembly's height could be raised or lowered, be rotated or tilted in angles to any desired condition.
Motors, operated by a remote control paddle would activate all moving positions.