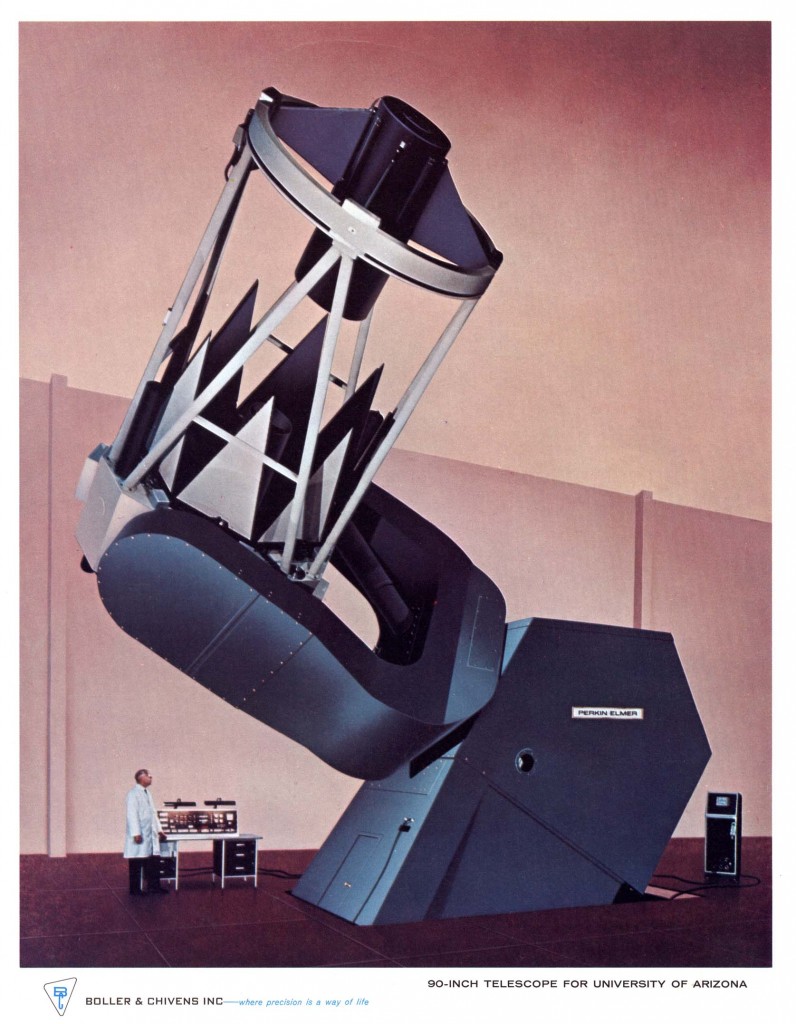 Shown with Clyde Chivens, co-founder of Boller and Chivens.
The Bok Telescope was named after the prolific astronomer and director of Steward Observatory from 1966–1969, Bart Bok, one of the most beloved astronomers in Tucson. The building itself features a very long spiral staircase leading to the telescope and a balcony called "The Bok Walk". A sign titled "The Bok Walk" was instigated and installed on the inside of the door opening onto the outside balcony by Don Winans of Boller and Chivens during the installation of the 90-inch telescope. Dr. Bok had a ritual that before doing any observing of always going out on the domes outside balcony to investigating what the "seeing" conditions would be for his observing schedule that night. Dr. Bok and Don Winans became close friends when the Boller and Chivens 40-inch telescope was installed at Siding Springs, Australia.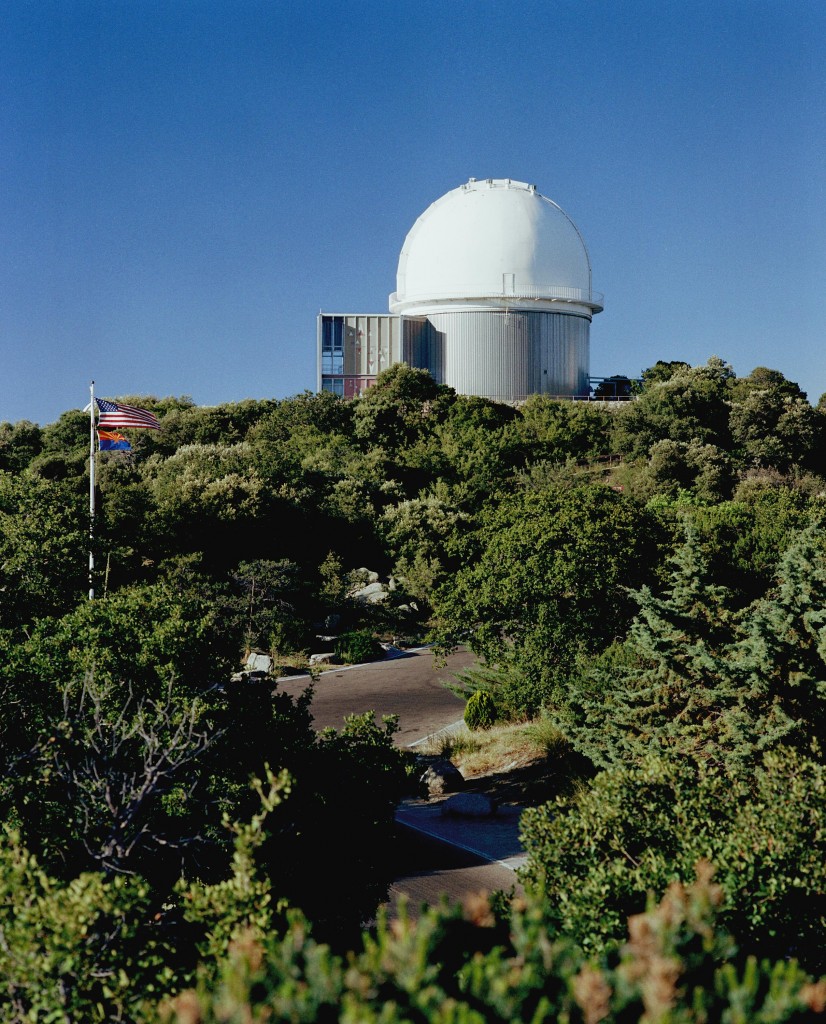 From Wikipedia
For more on this telescope, visit the Kitt Peak Observatory website.